Image Skincare

Image Skincare is an evidence-based clinical skin care company, providing professional skincare products and effective skincare solutions.
The most innovative brand in the industry, Image Skincare consistently produces the latest anti-aging, balancing, hydrating, and illuminating technologies to further its mission of helping the world to Age Later™
Image Skincare considers themselves to be the most innovative skincare brand in the industry. From using the highest percentages of active ingredients allowable by the FDA, to seeking out the latest advancements in skincare technology, Image truly believes in offering revolutionary products for every skin type and every skin concern.
Every few years a new technology comes along that revolutionizes the skincare industry forever. In 2014, that innovation is called Vectorize Technology™. Available exclusively from Image Skincare, Vectorize Technology™ utilizes up to 100 layers of active ingredients such as stem cells and peptides into sphere-like molecular structures. Once applied to the skin, the encapsulated ingredients are time-released, layer after layer, offering deeper product penetration for a prolonged period of time while delivering unparalleled results.
"Vectorize Technology™ is a game-changer. It will revolutionize the way the world thinks about skincare," said Marc Ronert, M.D., Ph.D., Director of Image Skincare and European Board Certified Plastic Surgeon. "We're very proud to be the only skincare brand in the industry that has this technology."
---
Latisse -
Longer, darker and fuller lashes with Latisse!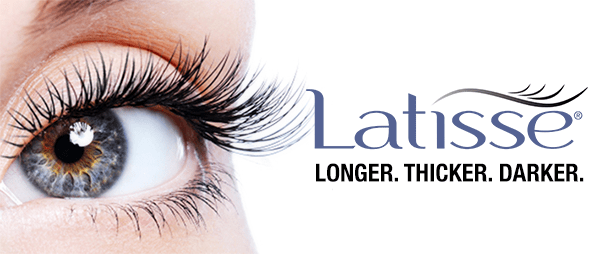 There's been a growing interest in this product ever since it was introduced. And it's no wonder. LATISSE® is the first and only FDA-approved prescription treatment for inadequate or not enough eyelashes, growing them longer, fuller and darker.
Discover the LATISSE® difference.
LATISSE® solution is a growth treatment for hypotrichosis (inadequate or not enough eyelashes). In fact, it's the only FDA-approved treatment clinically proven to grow lashes.
LATISSE® grows lashes longer, fuller and darker.
LATISSE® solution is a once-nightly treatment you apply topically to the base of your upper eyelashes. Then, gradually, the results come in. You may start to see more length in as little as 4 weeks and you should achieve full growth in 16 weeks. It's not an illusion of growth. It's real lash growth.
How LATISSE® works.
LATISSE® makes lash growth possible because of its active ingredient: bimatoprost. Although the precise mechanism of action is unknown, LATISSE® is believed to affect the growth (anagen) phase of the eyelash hair cycle in two ways: first, it increases the length of this phase, and second, it increases the number of hairs in this growth phase.
---
If you are interested in skin treatments in Farmington Hills, MI, please call our specialists at Ageless Image. We are proud to provide reliable nonsurgical cosmetic procedures for clients in Canton, Troy, Rochester Hills, and many other surrounding areas! Contact us here or call us directly at (248) 212-0799.